Expanding Peer Organization Capacity (EPOC)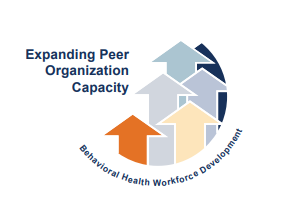 EXPLORE THE IMPACT INFOGRAPHICS
The EPOC project helps emerging peer organizations build their infrastructure and capacity to deliver peer recovery supports for individuals with mental health challenges and substance use disorders (SUD). It also enables organizations to prepare for state peer certification, which will be tied to the ability to bill Medi-Cal for peer services. California's peer-run behavioral health (BH) programs are well positioned to support this workforce expansion through their pivotal role of facilitating access to care, retention of services, delivery of recovery supports, and advocacy for fellow consumers throughout recovery. A peer is an individual who self-identifies as having lived experience with the process of recovery from mental illness, SUD, or both, either as a consumer of services related to these conditions, or as the parent or family member of the consumer.
Grantees are newly established non-profits that are run by peers. These include peer-led programs, groups, and coalitions of peers in California that, with the benefit of this start-up and infrastructure funding, can emerge to significantly contribute to BH services in the near future. Grant funding covers:
Start up and development costs of the peer-run organization
Outreach, collaboration, and improvement in service accessibility
Development of peer workforce and enhancement of the quality of peer-run programming
Systems management and operations
Create of supportive peer facilities
Round 1 of the EPOC project runs September 1, 2021, to December 31, 2023, and supports 14 emerging peer service providers across 10 California counties. Round 2 of the EPOC project runs from June 1, 2023, to December 31, 2024, and supports 9 additional grantees from 5 counties.
The map below shows county distribution of grantees.