Expanding California's Behavioral Health Workforce
Featured Resource: 2021 Behavioral Health Workforce Assessment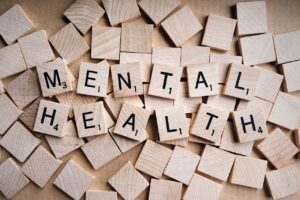 October 10 is World Mental Health Day. The World Health Organization (WHO) recognizes October 10 as World Mental Health Day to raise awareness of mental health issues around the world and to mobilize efforts in support of mental health. The Day provides an opportunity for all stakeholders working on mental health issues to talk about their work, and what more needs to be done to make mental health care a reality for people worldwide.
The California Department of Health Care Services (DHCS) is expanding California's behavioral health workforce to improve consumer access to, and productive participation in, behavioral health services throughout the state. As part of this commitment, DHCS contracted with Advocates for Human Potential, Inc. (AHP), to implement the Behavioral Health Workforce Development (BHWD) initiative.
As of July 2023, 286 grantees have been awarded funds that support the expansion of their
behavioral health operations. Grantees are also supported in other ways including this customized
platform providing learning and development resources.
CONTACT US: If you have any questions, please contact us by email at: